These days, more and more people are turning to plant-based lifestyles. In fact, you probably know someone who's vegetarian, vegan, or flexitarian.
It makes sense: Plant-based diets, after all, have plenty of research-backed health benefits, including lowering your blood pressure, decreasing your risk of cancer, and even helping you live longer.
Oh yeah, eating plants is also better for the environment. Plant-based foods produce far fewer greenhouse gas emissions than animal-based foods (most notably beef); they also result in much less water waste.
Now, the plant-based movement has started to move beyond what you put in your mouth and has extended to what you put on your skin. Yep, plant-based skincare is the hot new trend in beauty, and it turns out there are some sweet benefits associated with it.
What exactly does plant-based skincare mean, and how do you adopt a plant-based beauty routine? Keep reading to find out.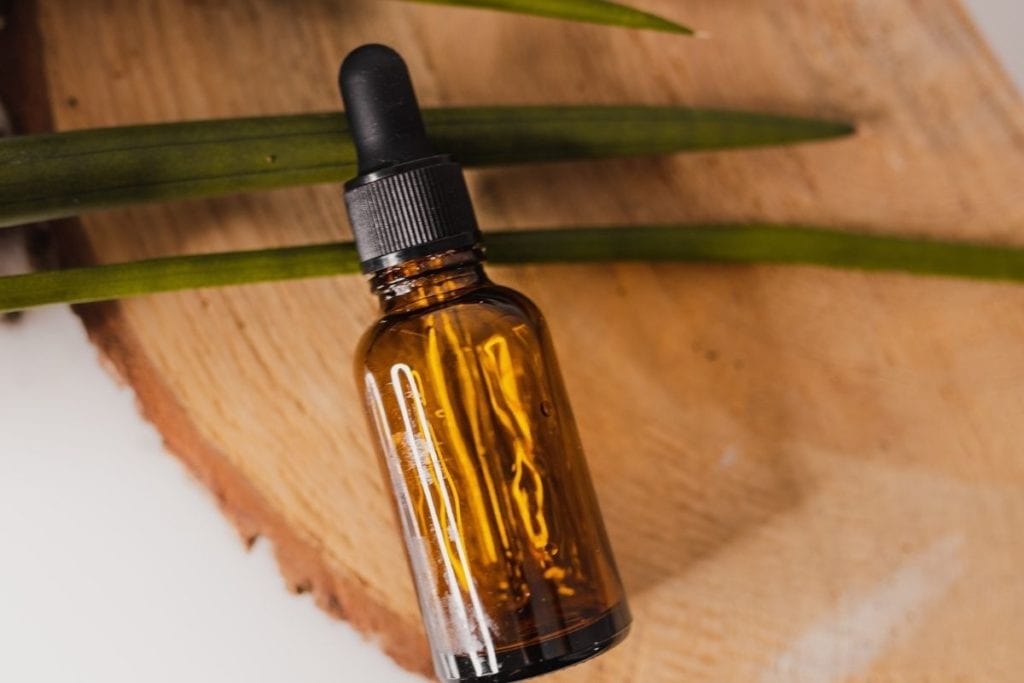 What is plant-based skincare?
There isn't a clear-cut definition as to what plant-based skincare is, especially in the United States. That's because such cosmetic claims aren't yet regulated by the Food and Drug Administration, says Krupa Koestline, clean cosmetic chemist and founder of KKT Consultants.
"However, most brands define skincare that contains no animal-derived ingredients as plant based, which is basically the same as vegan," explains Koestline. "Some brands go beyond that and include products that contain only plant-derived or natural ingredients—no synthetic or petroleum derived ingredients."
What are the benefits of following a plant-based skincare routine?
"Plant-based ingredients provide a holistic approach to skin nutrition," says Koestline. "Most plant-based ingredients are less irritating, with fewer side effects than their synthetic counterparts."
Koestline points to bakuchiol, for example. Bakuchiol is a plant-derived retinol alternative that comes from the psoralea corylifolia plant. Studies show bakuchiol functions similarly to retinol, helping to smooth wrinkles and control acne—without the irritation that sometimes comes along with retinol.
Plant-based skincare isn't just good for your skin, though. "Plant-based ingredients are also cruelty free and much more sustainable for our environment," notes Koestline.
For example, many brands that make plant-based beauty products use post-consumer recyclable plastic for packaging, put their products in bottles that are easier to recycle, and are mindful about sourcing ingredients in a way that doesn't harm the earth.
What are the best plant-based skincare ingredients?
Bakuchiol, of course, is a notable plant-based skincare ingredient. Koestline, meanwhile, says ashwagandha, shiitake mushrooms, astaxanthin, haritaki, neem, natto, and cactus are all very interesting to her at the moment.
There's science backing up many of these intriguing plant-based skincare ingredients. Studies show ashwagandha, an ancient medicinal herb, may have the ability to protect the skin against inflammation. Astaxanthin, a carotenoid (a type of antioxidant) found in certain algae, may help protect the skin against sun damage. Neem, an herb that comes from the neem tree, may help prevent wrinkles.
What should you know before starting a plant-based skincare routine?
Before trying any new skincare product, always do your research—and test it on a small area first before slathering it all over your face.
"Some plant-based ingredients like essential oils can be irritating to the skin when not formulated properly," says Koestline. "There are some plant extracts that might be sensitizing too. As a consumer, it's important to consider the brand of the product and how well it is formulated, in addition to it being plant-based."
Which plant-based skincare products should you try?
If you're ready to make the switch to a plant-based skincare routine, some of Koestline's favorite products include:
Did this post help you get closer to achieving one of your goals?
// Beauty,Live //
Appeared first here: https://asweatlife.com/wp-content/uploads/2021/03/plant-based-skincare-routine.jpg //